I'm in my pajamas looking at fabulous art on the web. It's barely +40F here, grey, cold and rainy, so an excellent morning to spend in this fashion. I found
Petra Borner
, a Swedish designer and artist living in London. One of her drawings, above. She has a beautiful way of illustrating botanical forms.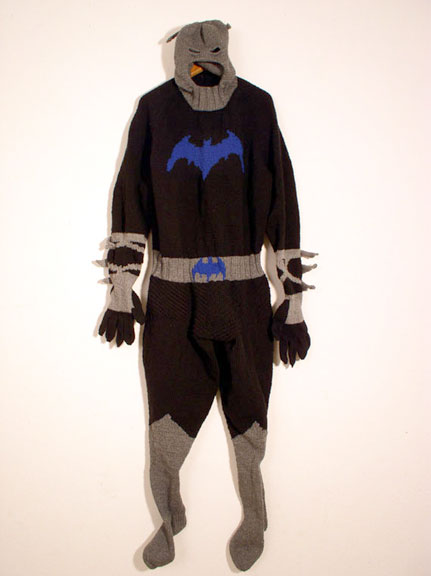 Talk about fun! This is Mark Newport, knitter of superhero costumes---life size! I LOVE this guy! He also embroiders the covers of comics and makes quilts woven of comic strips. He's just so.....fresh. Check out his work at his September show at Greg Kucera Gallery in Seattle, WA.
I must go---it's a good day to put the finishing touches on my lecture, clean house, maybe bake something yummy for Frommage.....